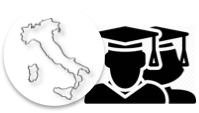 A BSc (preferably in Engineering or Physics) is required to access to the MSc in Nuclear Engineering at the Politecnico di Milano.
BSc graduates from other Italian Universities can be leveled to those from the Politecnico di Milano under the Faculty approval. We strongly suggest you to contact us before preparing the application, to get a first pre-evalutaion of your education curriculum.
All the steps to formally prepare your application can be found on the Poliorientami website.
Contacts:
Applications
Study Plan