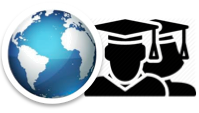 A BSc (preferably in Engineering or Physics) is required to access to the MSc in Nuclear Engineering at the Politecnico di Milano.
First, look at the general rules to enroll at Polimi (<here1> and <here2>)
The Faculty of the Course of Nuclear Engineering (Consiglio di Corso di Studio, CCS) designates a Commission (composed by professors from the Course) to evaluate the applications to the MSc. We strongly suggest you to contact us before sending the application, to get a first pre-evalutaion of your education curriculum.
Contacts:
Applications
Study Plan