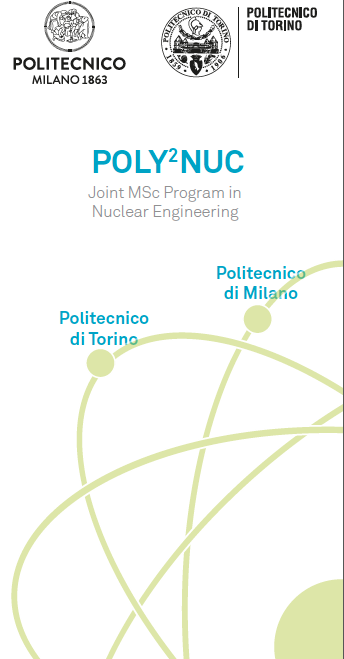 A joint international programme on Nuclear Engineering between the two top technical universities in Italy and in Europe.
Two-years MSc program focused on the various aspects of nuclear engineering (fission reactor physics and engineering, fusion reactor physics and engineering, laboratory of nuclear reactor kinetics, radiation protection and radiochemistry, biomedical and industrial applications of radiation, safety of nuclear installations, etc.).
The students will take courses in both Universities (1 year @ PoliMi + 1 year @ PoliTo), and will earn a Master of Science Degree in either:
Nuclear Engineering at PoliMi, or
Energy and Nuclear Engineering at PoliTo
depending on where they choose to enrol and attend their 1st year.
The call is launched every year for both Italian and International students, with different deadlines.
Contacts:
prof. Francesco Di Maio <francesco.dimaio@polimi.it>
prof. Piero Ravetto <piero.ravetto@polito.it>