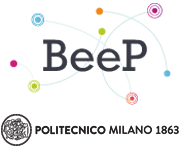 On the BeeP portal you can now find the Nuclear Engineering channel, where you will find information about incoming seminars, job offers, thesis proposal and information about our past and your future.
If you want to sign in and recieve notifications, please go on BeeP>Available Courses and search for Nuclear Engineering.
If you are enrolled in nuclear engineering or a former student, you will find the channel in Your Courses.